From Farm-to-School to Urban Aquaponics, Come Learn about the Future of Local Food at GrowRIVERSIDE!
May 29, 2015 | Robert Puro
Less than TWO WEEKS remain to REGISTER for the 2nd Annual GrowRIVERSIDE Conference – The Future of Local Food, which begins on Thursday, June 11, 2015 at The Riverside Convention Center in Riverside, California. The conference will assist cities in examining and developing solutions to develop and strengthen their local food and urban agriculture infrastructure.
The event will feature a broad lineup of speakers ranging from urban agriculture entrepreneurs, USDA representatives from Marketing Services and Rural Development, startup business experts from the Small Business Administration, SCORE and the Veterans Sustainable Agriculture Training program, local food policy experts, sustainable farmers and hydroponic practitioners as well as numerous buyers and distributors of local produce.
Limited Tickets Remain! Register here: http://growriverside.eventbrite.com
The conference will cover a number of topics that will appeal to a diversity of audiences from growers and entrepreneurs to city planners, researchers and citizens interested in learning about how they can play a role in building their local food system. Select topics include:
Breaking Bad: Creating, Connecting and Driving Demand for Clean, Local Food – featuring

: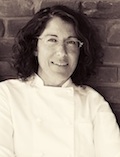 Leah Di Bernardo is the founder and chef of E.A.T, a farm-to-table style eatery, specialty food marketplace, sustainable education/event space, and home delivery service for both local organic produce and meals, conveniently located in the heart of Old Town Temecula. Recognizing that improving our food system and our health starts with showing people how to source and utilize sustainable, clean ingredients, Leah conceptualized a new kind of Eatery that is delicious, healthy and educational. While good food is not cheap, Leah believes that supporting local growers and food artisans will ultimately make sustainable food available to everyone.
How the USDA is Working to Foster and Support Local Food Systems – featuring: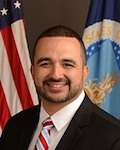 Elvis Cordova is the Deputy Under Secretary for the Marketing and Regulatory Programs Mission Area at the U.S. Department of Agriculture where he helps to oversee the Agricultural Marketing Service, the Animal and Plant Health Inspection Service, and the Grain Inspection, Packers and Stockyards Administration. He previously served as the Chief of Staff for the Research, Education & Economics Mission Area at USDA where he helped to oversee the Agricultural Research Service, the Economic Research Service, the National Agricultural Statistical Service, and the National Institute of Food and Agriculture.
Developing Urban Farms that Benefit City and Community – featuring

:

Rishi Kumar is an ecological designer, urban farmer, and educator. Since 2011, he has operated The Growing Home, an urban farm and model of suburban sustainable living based near Los Angeles. Rishi's work has been featured by the Los Angeles Times, GOOD Magazine, KPCC, KPFK, KCRW, and the urban farming documentary "Urban Fruit". Rishi has a background in Computer Science, with degree from UC San Diego. He has apprenticed at Vandana Shiva's Navdanya Farm in Dehradun, India. Rishi is a Master Gardener and Permaculture Design Certificate holder.
Connecting Farms to Schools to Improve Health and Strengthen the Food System – featuring:

Rodney K. Taylor is the Director of Nutrition Services, for the Riverside Unified School District, in Riverside, California. A noted pioneer, and expert in farm-to-school salad bars, he is particularly known for establishing the "Farmers' Market Salad Bar" (FMSB) program in 1997, while working as Director of Food and Nutrition Services in the Santa Monica-Malibu Unified School District, in Santa Monica, California. In 2013 he received the Center for Ecoliteracy's " Leadership Award", The California Endowment's "Health Heroes" Award, and the Loma Linda University Award for "The Promotion Of Healthy Lifestyles—For Outstanding Commitment To The Public's Health."
Hydroponic Farming in the City – featuring:

Doctor Gene A. Giacomelli is the Director of the Controlled Environment Agriculture Center [CEAC] at the University of Arizona in Tucson, Arizona, and he is a professor in the Agricultural and Biosystems Engineering Department, an adjunct professor in the Department of Plant Sciences, and a member of the Bio5 Institute. He recently completed Sabbatical leave in Italy with aerospace companies, Aero-Sekur and Thales Alenia Spazio, and with several universities, with focus on Bioregenerative life support food systems for Moon, Mars and Earth.
Limited Tickets Remain! Register here: http://growriverside.eventbrite.com
Additional Confirmed Speakers:
Kathleen Reed – Sustainable Food Program Manager at Kaiser Permanente; Robert Egger – Founder and President of L.A. Kitchen; AG Kawamura – Former Secretary of California Dept. of Food and Agriculture and Co-chair of Solutions From the Land; Paul Smith – Economic Development Specialist at US Small Business Administration; Cheryl Garner – Executive Director of Dining, Conference and Catering Services at University of California, Riverside; Tracy Kahn – Curator of the UCR Citrus Variety Collection; Bob Knight – Founder of Inland Orange Conservancy and Old Grove Orange, Inc.; Fortino Morales III – UC Riverside Community Garden Coordinator; Rishi Kumar – Founder of The Growing Home; Erika Block – Local Orbit; Don Webber – Partner at Cultivating Good and Owner of Harvest 2U; Viviana Franco – Executive Director of From Lot To Spot; Joey Romero – Program Director for Mobile Fresh; Hop Hopkins – Co-founder of Panther Ridge Farm; David Crohn – Associate Professor at UCR and UCCE Resource Conservation Specialist; Ramiro Lobo – Small Farm and Agricultural Economics Advisor for UCCE in San Diego County; Pierre Sleiman – Founder and CEO of Go Green Agriculture; and more!
Limited Tickets Remain! Register here: http://growriverside.eventbrite.com
Categories